Powder Puff Football Starts in 5 minutes at the Byers Football Field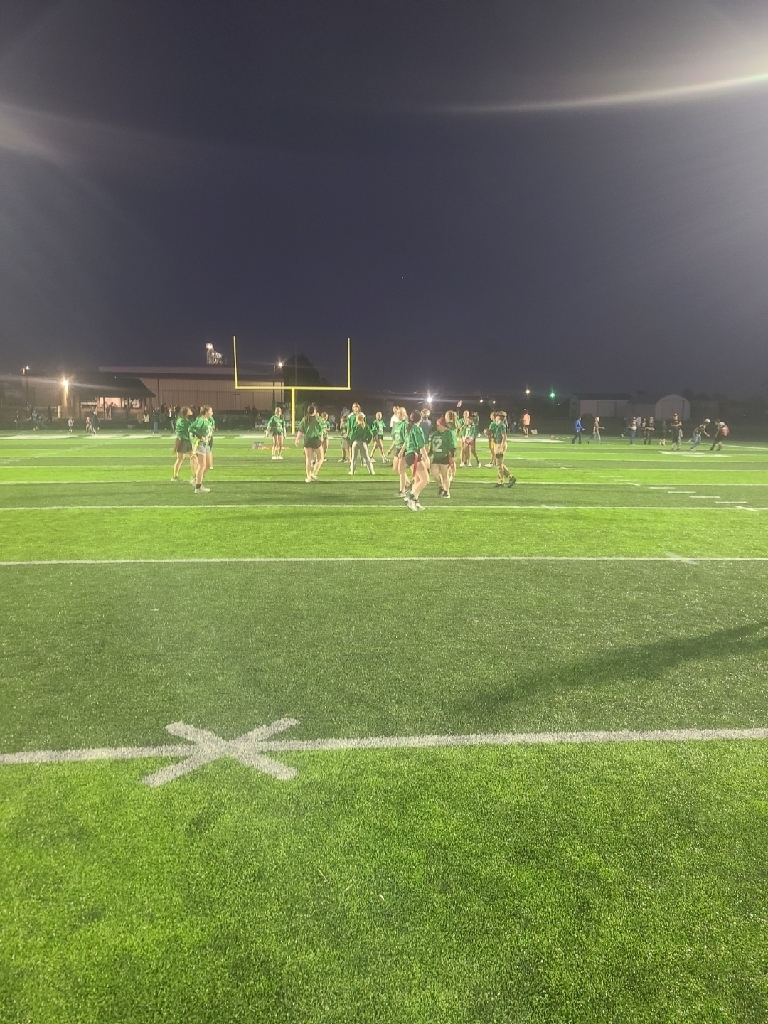 Varsity Volleyball Defeats Front Range Christian 3-1 for their 4th win in a row. next game vs. Clear Creek on Monday at 4:00.
Lady Bulldogs Volleyball playing currently at the high school. come on over to support the ladies. C team playing now, followed by JV at Noon and Varsity at 1:00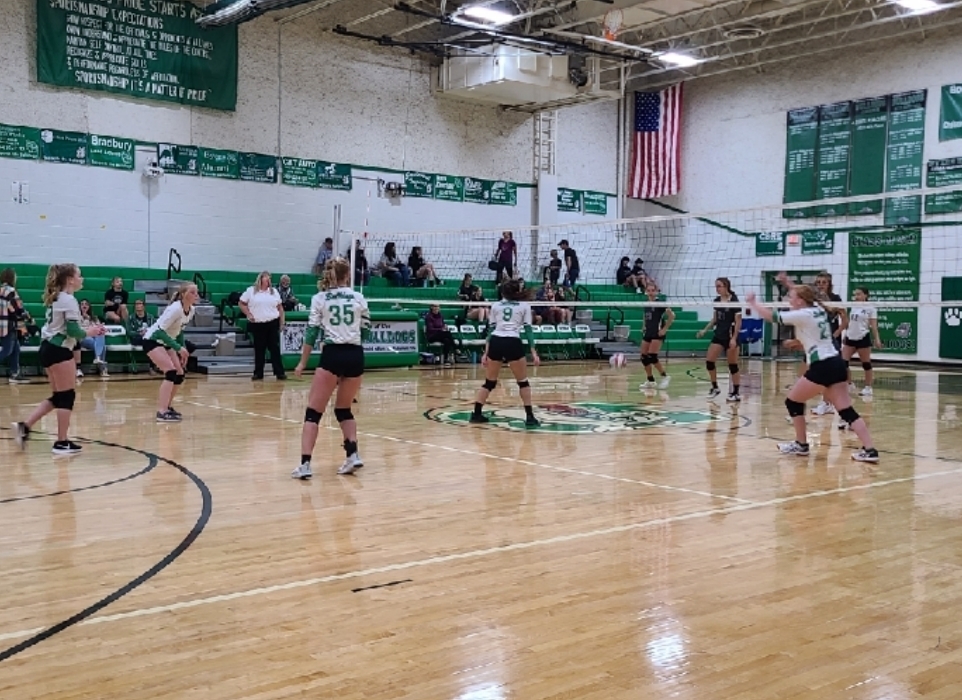 The Varsity football team fell to Lyons Thursday night by a score of 56-14. The team will host Gilpin County next Friday for the Homecoming game.
The Varsity Volleyball team defeated Deer Trail Thursday night 3-2. The team moved to 6-6 with the victory and will host FRC Saturday morning at 11:00
The High School Volleyball team defeated Genoa-Hugo Tuesday Night in Byers. The team will look to win their 3rd game in a row with a showdown at Deer Trail Thursday, September 29th.
The Junior High Football Team moved to 5-0 with their 54-18 victory over Front Range Christian on Wednesday afternoon.
We will be having our Fire Safety for our Elementary students on 10/12/2022 and 10/13/2022. We will have our local fire department come out and teach our students just how important fire safety is. Stay tuned, pictures to follow! *For Students Only*
High School Volleyball at Strasburg Update: A note from Strasburg High School for the Volleyball games there on Thursday night: They ask the visiting fans to sit in the upper bleachers on the West side. If there are fans that have trouble with the stairs, they will gladly provide chairs on the floor by the Byers bench or they can go over to the Strasburg side on the lower level on the East side.

The Byers JR/SR High picture day will be Wednesday September 7th, 2022. Please check back tomorrow for an online link to pre-purchase a package. Your student will receive a paper envelope in the next few days.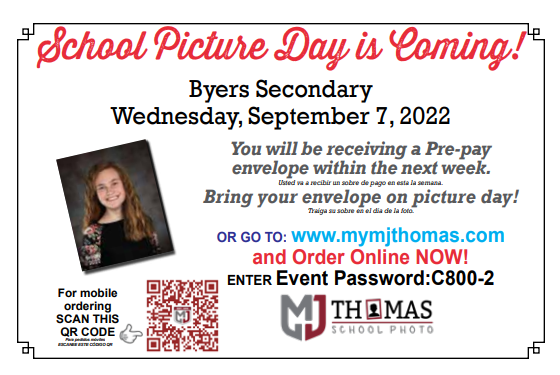 Good evening Parents and Students, The Volleyball games that were scheduled for tomorrow night against Clear Creek have been postponed to Monday, October 3rd. Thank you and have a good evening.
Picture Day is coming! The secondary school pictures will be on September 7th. Please watch for information, coming home with your child, in the coming week.

We will be having a "meet the providers" on Wednesday Sept 7th from 6-8pm at Kelver Library for Byers Clinic. Where: Kelver Public Library 585 S Main St, Byers, CO 80103 Join us to meet the Lincoln Health Providers that will be caring for the patients of the Byers Clinic! Open House, come any time between 6 p.m. and 8 p.m. to talk to our providers and learn about the new Byers Clinic! Refreshments will be served
Hey Bulldogs! Remember that breakfast and lunch are no longer free. Please be sure to have money added to your students lunch account, for this upcoming school year. You can find free and reduced meal forms in the front office. These forms need to be turned in as soon as possible. If you have any questions, please call the school.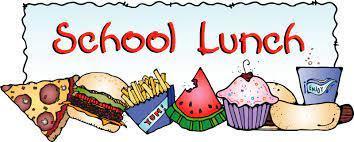 Good afternoon parents and students. Reminder that the parents athletics night meeting will be on Monday, August 8th with a 7:00pm start time in the New Gym. For information on what to bring and the schedule for the night please visit the athletics page on the school website at:
https://www.byers32j.k12.co.us/page/athletics
Also, reminder to all fall athletes that still need to get a physical. The Lincoln county health bus will be at Byers General this Friday. To schedule a physical please call 719-740-2073

Byers Knowledge Bowl Team competes tomorrow in National Knowledge Bowl Competition. Congrats to Sydney Oberdorf, Sammy Benesch, Cayden Wardall, Michael Papaianopol, and Michael Husted. Coached by Mr. Scott Thomas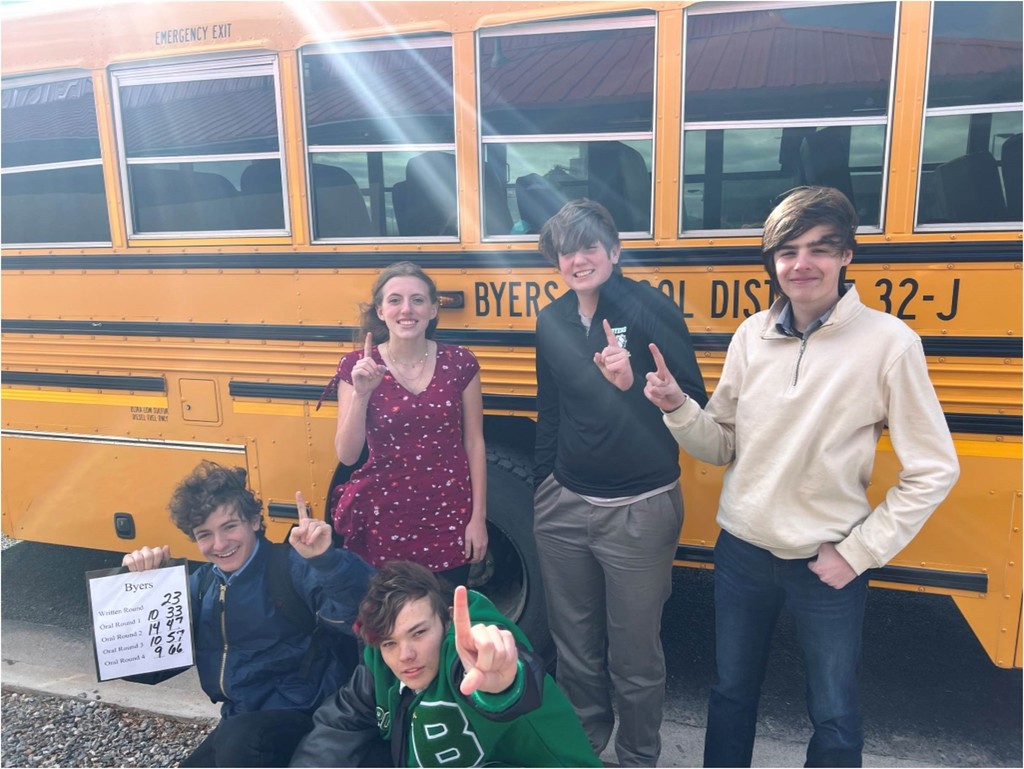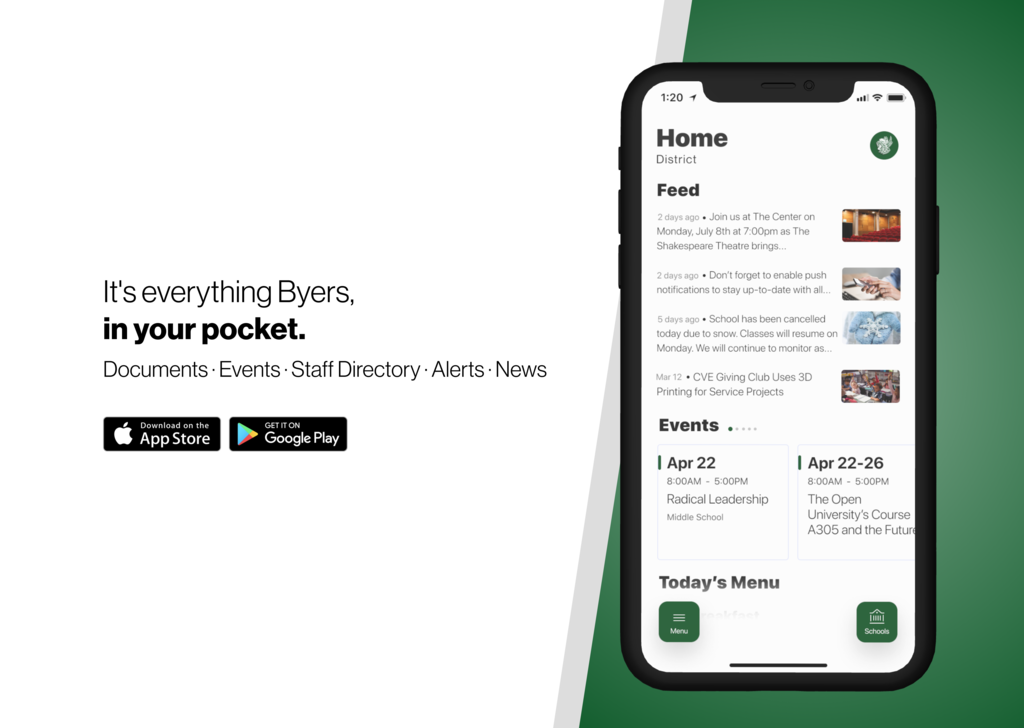 2022 successful graduation ceremony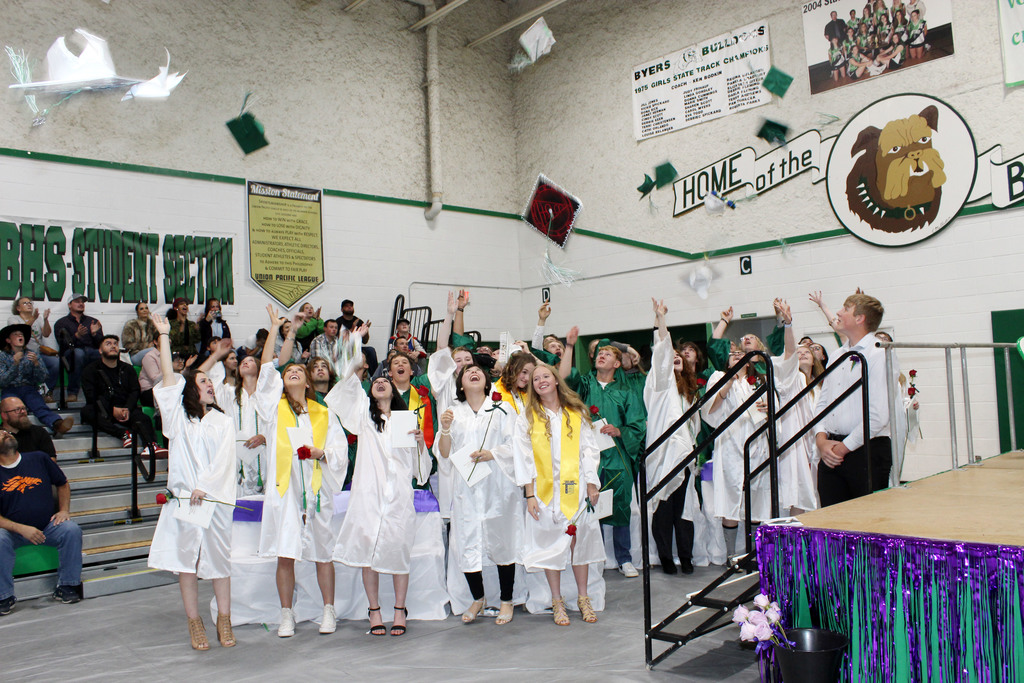 NHS Induction Ceremony 2022 Congratulations Inductees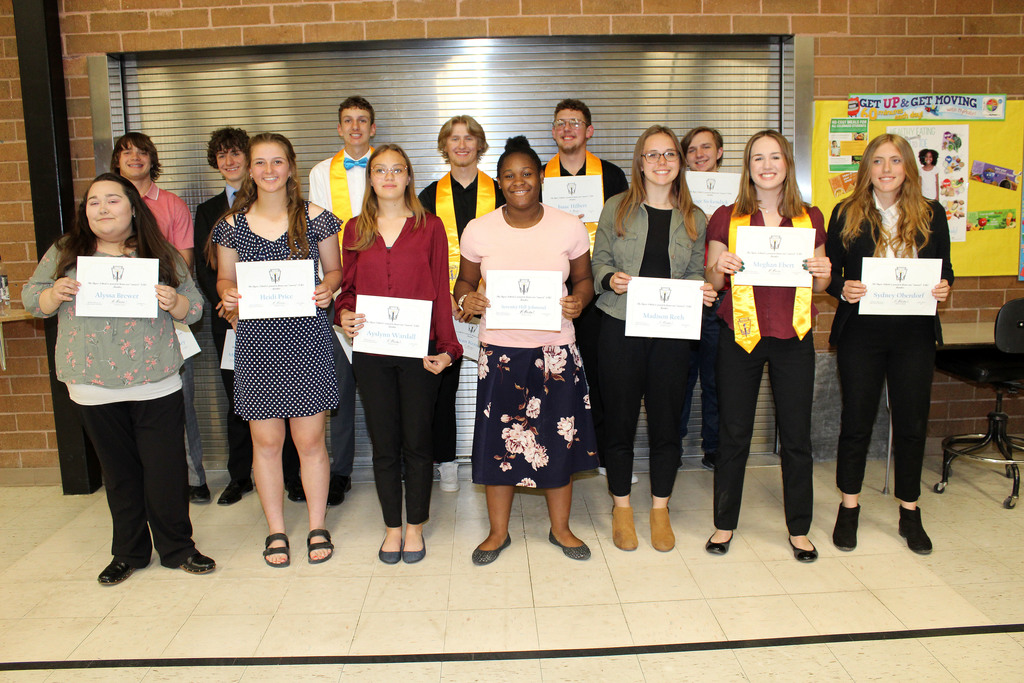 Byers Elementary Preschool Certificate & Celebration and Kindergarten Tea * Mr. Mosbarger's Preschool Certificate and Celebration Open House will by on Friday, May 20, 2022 @ 8:00 a.m. * On May 20th, the kindergarten classes will have their last day of school. Parents are invited to attend an end of kindergarten celebration at 1:30 p.m. in the elementary cafeteria on May 20, 2022. You will be able to take your child home with you following the celebration.