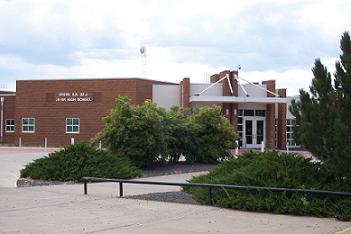 Byers Junior-Senior High School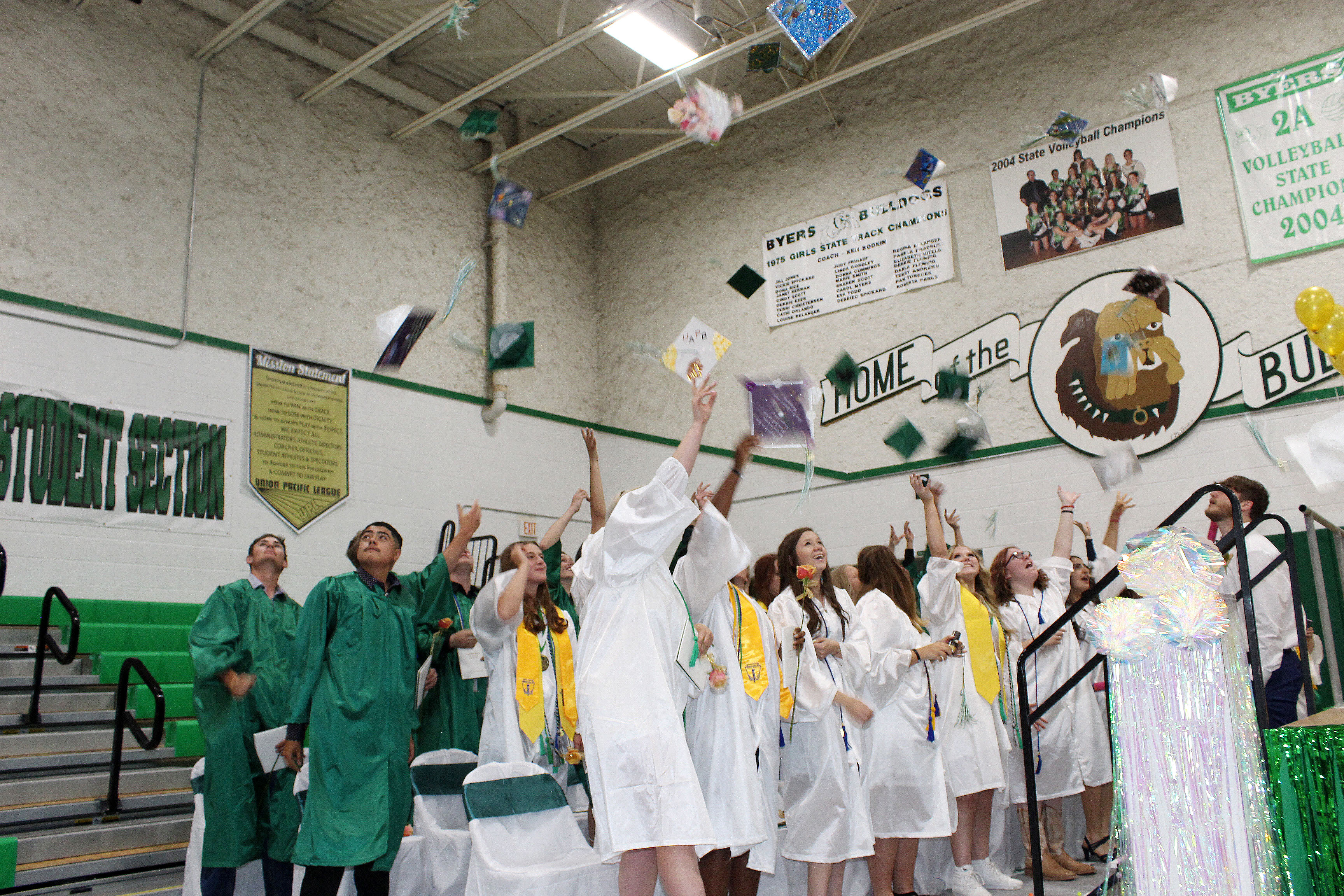 Pictures above are from Senior Class Graduation on May 21st, 2023.
444 E. Front St
Byers, CO 80103
(303) 822-5292 Phone
(303) 822-8616 Fax
Byers High School offers a wide range of academic programs. These include English, Mathematics, Social Studies, Science and Physical Education. Our Business Department provides students access to word processing to improve writing skills and advanced applications. Fine arts offerings include Vocal music, Band, and Art. A variety of clubs and other extracurricular activities are also available.
Byers students can take advantage of Concurrent and Dual Enrollment classes to earn college credit in high school. Byers School District, in collaboration with the University of Northern Colorado and Morgan Community College, will pay for up to 30 credits and offers college classes for qualified students in accordance with the PSEO Legislation in Colorado. While in high school, they can enroll in classes such as English Composition, College Algebra, College Chemistry, College Biology, Moral Issues, US History, American Government, Psychology, Sociology, Music Appreciation, Art Appreciation, Speech, Literature, and more. Students who complete at least 12 college credits and are planning to attend a local college after high school can also apply for the ASCENT program which pays up to full time tuition at the community college rate.
It is the policy of Byers School District 32J to not discriminate on the basis of age, race, religion, color, national origin, sex or handicap in its programs, services or activities as required by Title VI of the Civil Rights Act of 1964, as amended; Title IX of the Education Amendments of 1972; and Section 504 of the Rehabilitation Act of 1973, as amended. Inquiries regarding compliance and/or grievance procedures may be directed to the school district's Title IX officer, Stacy Sondburg, 444 East Front Street, Byers, CO 80103.

Es la póliza de Byers School District 32J de no discriminar por motivos de raza, edad, religión, color, origen nacional, sexo o impedimento en sus programas, servicios o actividades según requerido por el Título de la Ley de Derechos Civiles de 1964, según enmienda; el Título IX de las Enmiendas de Educación de 1972; y la Sección 504 de la Ley de Rehabilitación de 1973, según enmienda. Preguntas con respecto al cumplimiento y/o procedimientos de queja pueden ser dirigidas al oficial del Titulo IX, Stacy Sondburg, 444 East Front Street, Byers, CO, 80103
2023-24 JH/HS STUDENT HANDBOOK
2023-24 JH/HS ESUDIANTES MANUAL
2023-24 STUDENT POLICY HANDBOOK
2023-24 MANUAL DE POLITICA ESTUDIANTIL
Below: Junior High pictures