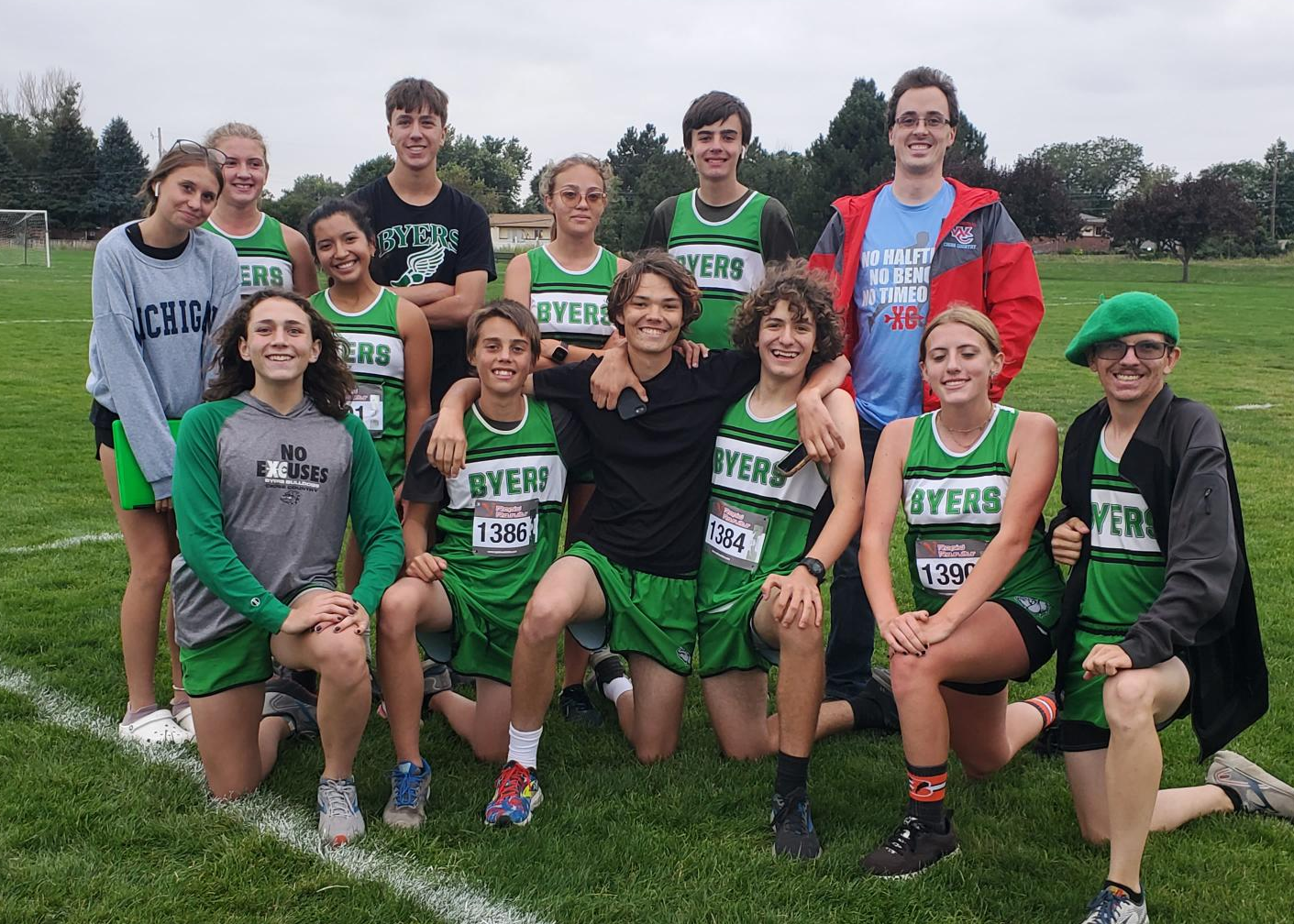 Printable Cross Country Schedule 2022 (click here)
HEAD COACH: KELCI CRISPE
Coach Crispe graduated from Green Mountain High School where she also played soccer. She then went on a soccer scholarship to Colorado Mesa University where she earned her teaching degree. Following that, she went to Regis University and earned her masters in Culturally and Linguistically Diverse Education.
After college she became an avid runner. Since 2013, she has entered 1 to 2 full marathons a year all around the country. She also really enjoy running many half marathons anywhere in Colorado.
Coaches Corner:
The cross country team is having a wonderful season! All of our student-athletes have beat their personal record, most of which occurred at the Wolverine Invitational where we had a fantastic group effort to find success! We have a few big races coming up, and we would love to have some community support! We will be competing at May Farms on Thursday, October 13th at 4:00pm. We also have Regionals on Friday, October 21st and State on Saturday, October 29th.