High School Cheer
HEAD COACH: MEGAN JACKSON
ASSISTANT COACH: CANDRA KERNS
2023 Cheer Competition Schedule (Printable)
Coach Megan Jackson, a veteran BHS cheerleader, is in her 5th year as the head coach for the spirit program. In it's 7 years since returning to Byers High School, the program has grown from 6 girls on the squad, to 17, cheering at all home, district, regional, and state games. In 2021 the squad returned to the State Spirit Competition for the first time in over 10 years, competing in the Game Day division. The squad is proud to bring extra spirit and excitement to games as they cheer on the Byers Bulldogs, and is looking forward to continuing to grow.
Assistant Coach Candra Kerns is in her4th year with the Spirit Squad.
The Cheer squad cheers for all home Junior Varsity and Varsity games. and set's up all Pep Rally's. We enjoy going to local competitions and participating in State Cheer. If you think that your daughter or son might be interested in joining, please stop by the High School office and ask about more information.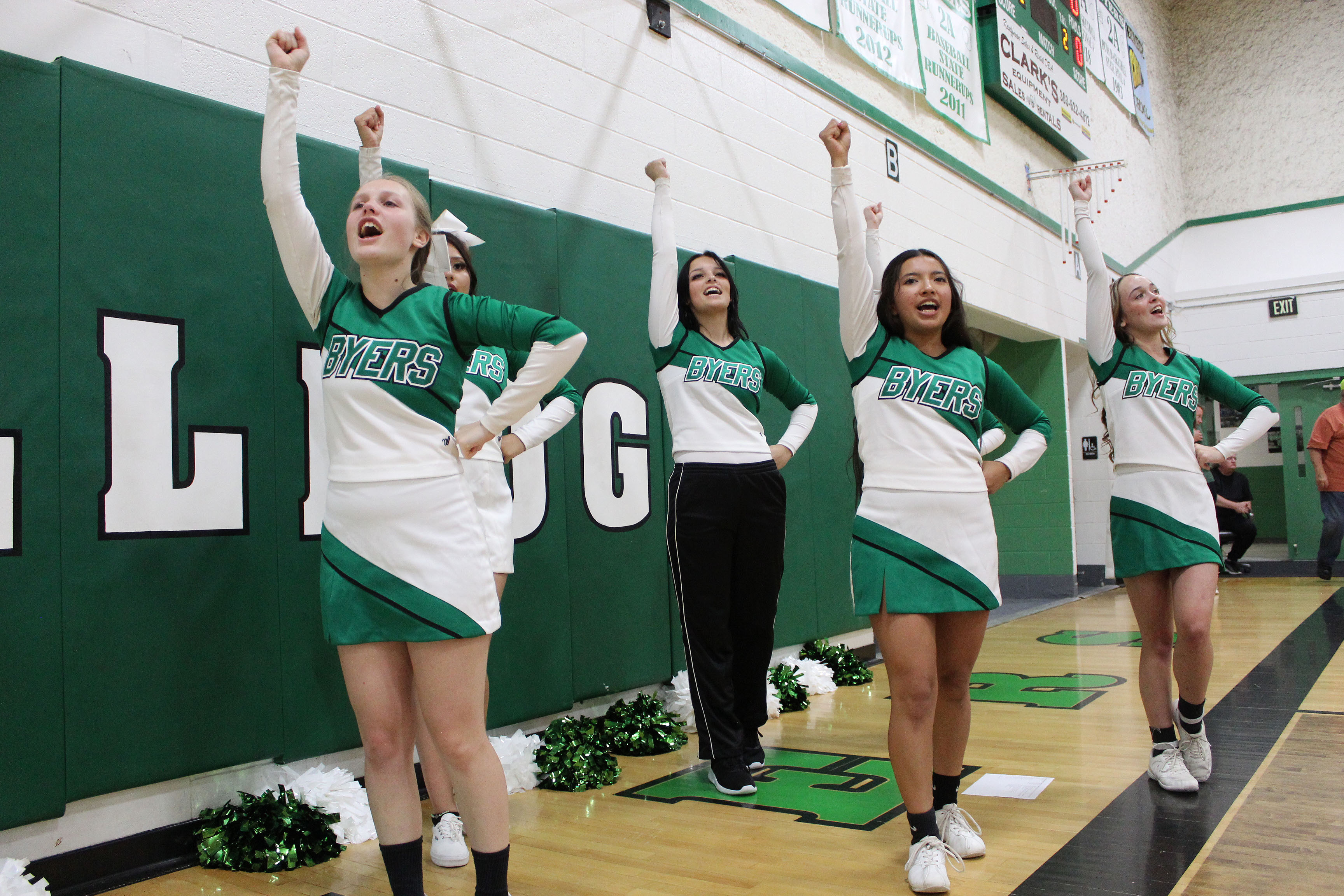 The Byers Cheer Squad took 3rd place at Denver Christians cheer competition on Friday, November 11th. First competition in the book for the year. They will perform again Friday, 18th in Lamar.
Byers Cheerleader in action.