High School Cheer
HEAD COACH: MEGAN JACKSON
ASSISTANT COACH: CANDRA KERNS
Cheer Competition @ Lamar High school- Friday, December 18th 4:00pm
STATE CHEER COMPETITION- DECEMBER 8th-10th
Printable Cheer Schedule 2022-23 (Click Here)
Coach Megan Jackson, a veteran BHS cheerleader, is in her 4th year as the head coach for the spirit program. In it's 4 years since returning to Byers High School, the program has grown from 6 girls on the squad, to 17, cheering at all home, district, regional, and state games. In 2021 the squad returned to the State Spirit Competition for the first time in over 10 years, competing in the Game Day division. The squad is proud to bring extra spirit and excitement to games as they cheer on the Byers Bulldogs, and is looking forward to continuing to grow.
Assistant Coach Candra Kerns is in her 3rd year with the Spirit Squad.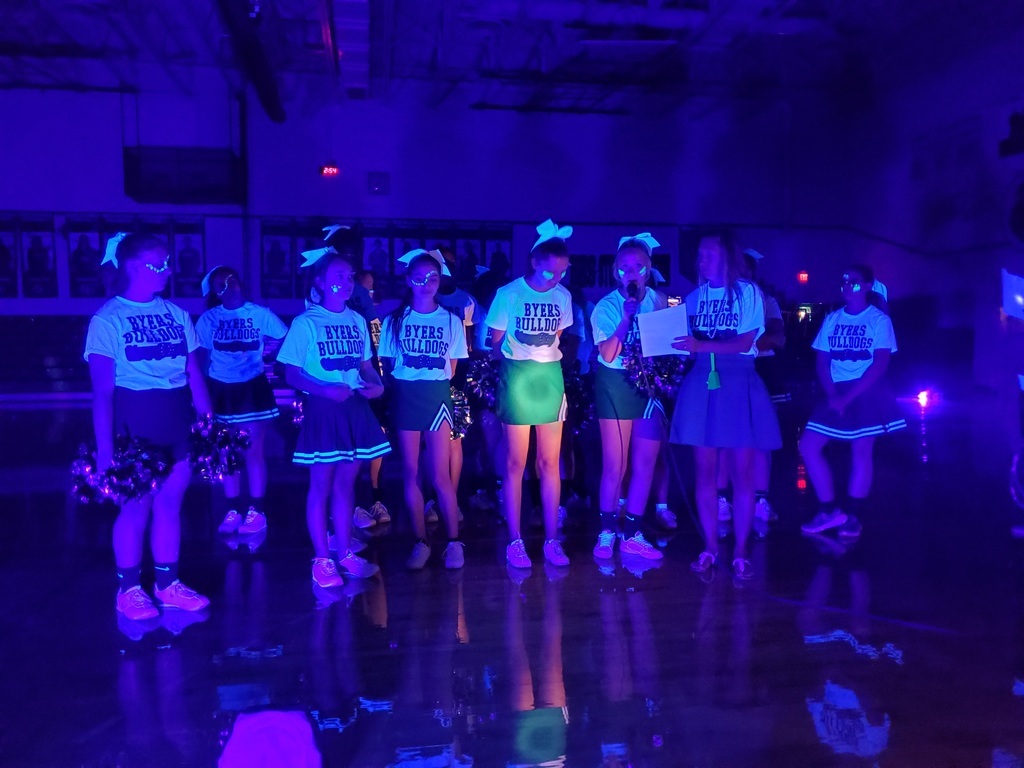 The Byers Cheer Squad took 3rd place at Denver Christians cheer competition on Friday, November 11th. First competition in the book for the year. They will perform again Friday, 18th in Lamar.
Below are pictures from the 2022 State Cheerleading Competition at the Denver Coliseum, where the Cheer squad placed 9th overall in the 2A Game Day division.