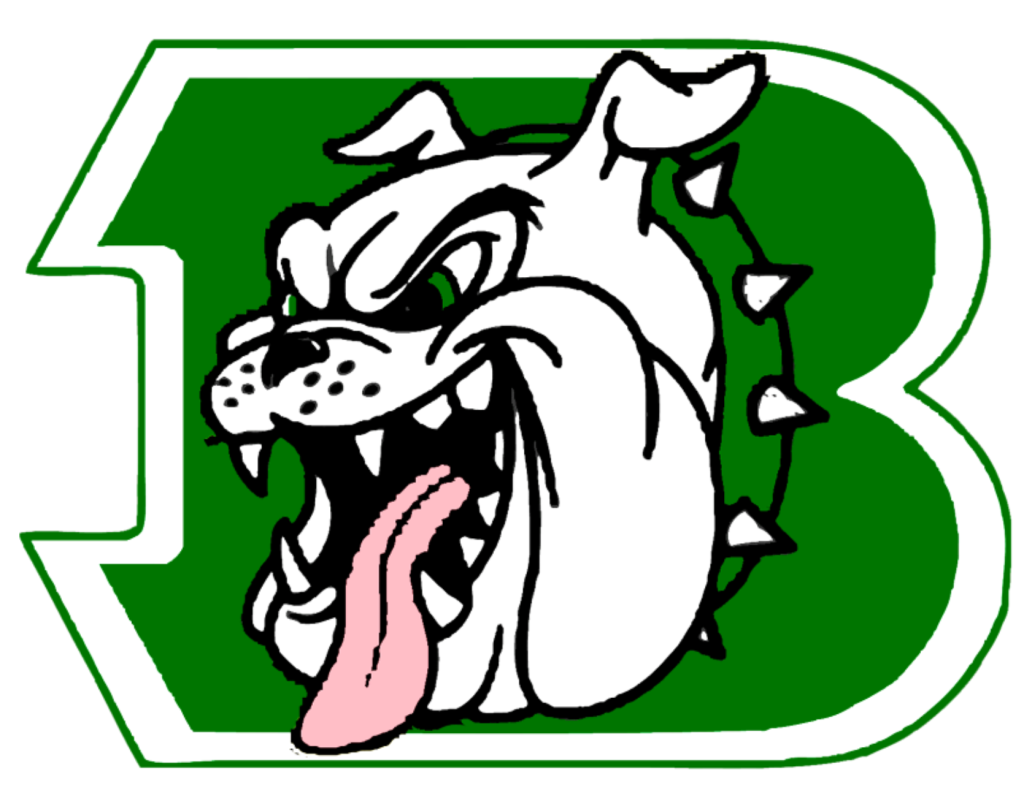 Denver Broncos High School Football Game of the Week is coming to Byers
The Homecoming Varsity Football Game on Friday, September 29th against Lyons has been selected as the Denver Broncos Game of the Week. Everyone in the community is invited to come to the game and enjoy in the festivities and also support your Bulldogs. The schedule is as follows:
5:45 – 6:45:
· Autographs and Photos with Broncos Alumni & Cheerleaders
· Photos with the Super Bowl Trophies and Helmet Display
· Giveaways
6:50 – 7:00:
· Cheerleader Dance Performance On-field
· Alumni join the team captains for the coin toss
7:00:
· Kickoff: Byers Bulldogs vs. Lyons Lions
Halftime: Homecoming Royalty and Crowning of the Homecoming King and Queen
Athletics Director: Jeremy Kerns
Jeremy Kerns is going into his 10th year as the director of athletics and activities at Byers High School. Mr. Kerns will be in his 20th year at Byers High School as a social studies teacher and the head coach of two sports programs, including varsity boys basketball, JH boys basketball. Mr. Kerns is also an assistant coach of two other sports in JH Football and JH Track. Before coming to Byers Mr. Kerns was an assistant basketball coach for the women's team at the University of Northern Colorado in Greeley.
Mr. Kerns was honored with being awarded the 2A Athletic Director of the Year in 2020-21 from the Colorado Athletic Directors Association (CADA).
Mr. Kerns has served on four CHSAA committees over the past 9 years. He has been the Union Pacific League Legislative Council Representative, he has also served on the CHSAA Hall of Fame Committee and is currently serving on the Basketball Advisory Committee and the Sportmanship Committee.
The Byers Athletic Department is a proud participant in the CHSAA initiative of Academic based Athletics.
In order to reach Mr. Kerns you can e-mail him at: kerns.jeremy@byers.k12.co.us or call 303-822-5292 ext. 1188
Physical form:
Print this form and take it with you to your physical.
https://www.mcsd.org/Downloads/01a_physical_exam.pdf
Coaching Contacts: All coaches can be contacted via e-mail:
Casey Pelton (Head HS Football): caseypelton89@gmail.com
Phoenix Bright (Head HS Volleyball): bright.phoenix@byers.k12.co.us
Kelci Crispe (Head HS Cross Country): crispe.kelci@byers.k12.co.us
Megan Jackson (Head Cheer): Jackson.megan@byers.k12.co.us
Jeremy Kerns (Athletic Director, Head HS/JH Boys Basketball): kerns.jeremy@byers.k12.co.us
Chris Cary (Head HS/JH girls Basketball): mze020510@gmail.com
Jon Yapoujian (HS Wrestling): jonathanyapoujian@hotmail.com
(Head HS Track): PENDING
DJ Jackson (Head HS Baseball): Jackson.dj@byers.k12.co.us
Kameron Weber (Head JH Track): weber.kameron@byers.k12.co.us
Jaclyn Pelton (Head JH Volleyball): pelton.jaclyn@byers.k12.co.us
Thomas Byrns (Head JH Wrestling, Head JH Football Head Girls Golf): byrns.thomas@byers.k12.co.us
NFHS Network Broadcast
All Byers Athletics home contests hosted in the Big Gym, on the Football Field and on the Baseball Field will be Broadcast live on the NFHS Network. The games will also be archived so fans can watch them later. Fans will need a subscription. In order to get a subscription or watch a game live if you already have a subscription please Click the link below:
https://www.nfhsnetwork.com/schools/byers-high-school-byers-co
Follow us on twitter