Byers Knowledge Bowl Team competes tomorrow in National Knowledge Bowl Competition. Congrats to Sydney Oberdorf, Sammy Benesch, Cayden Wardall, Michael Papaianopol, and Michael Husted. Coached by Mr. Scott Thomas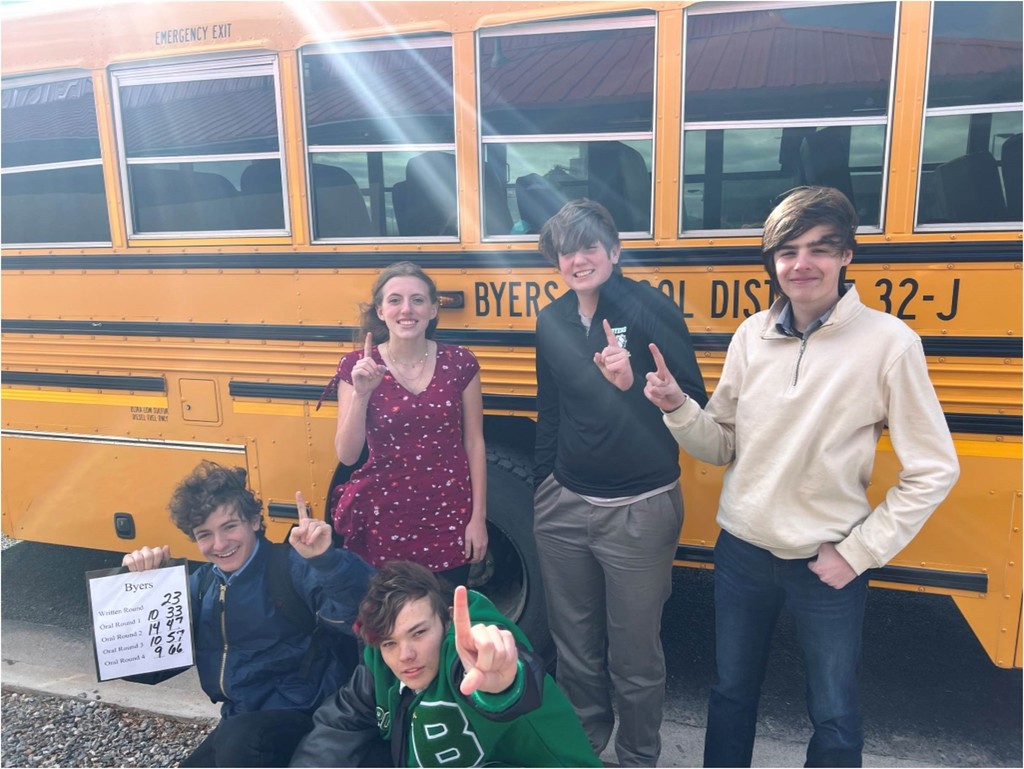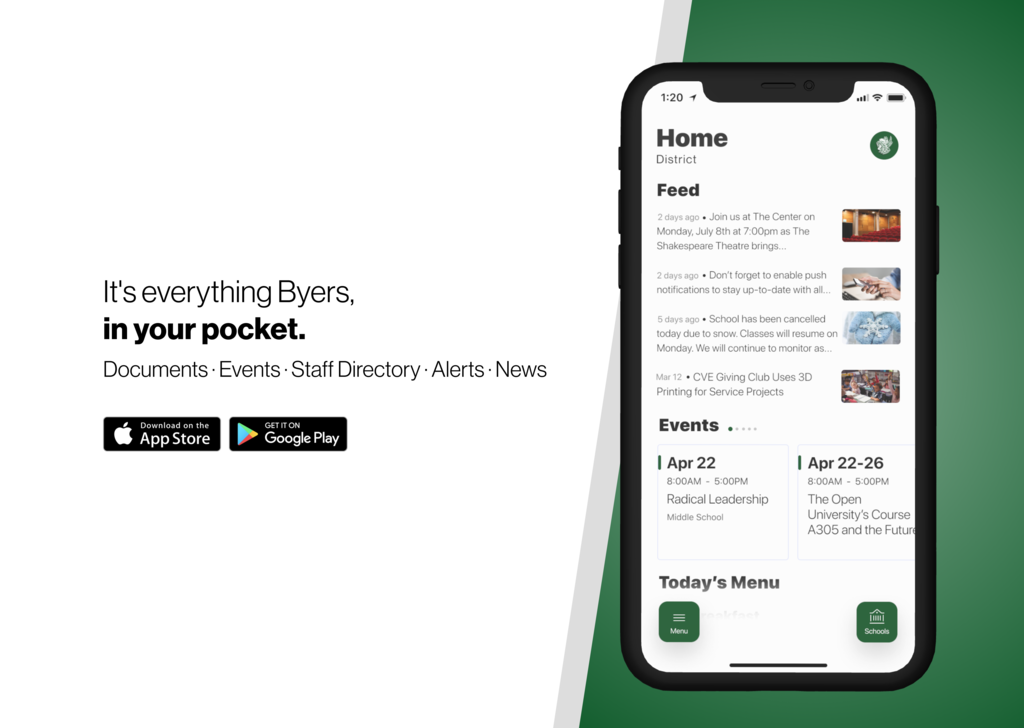 2022 successful graduation ceremony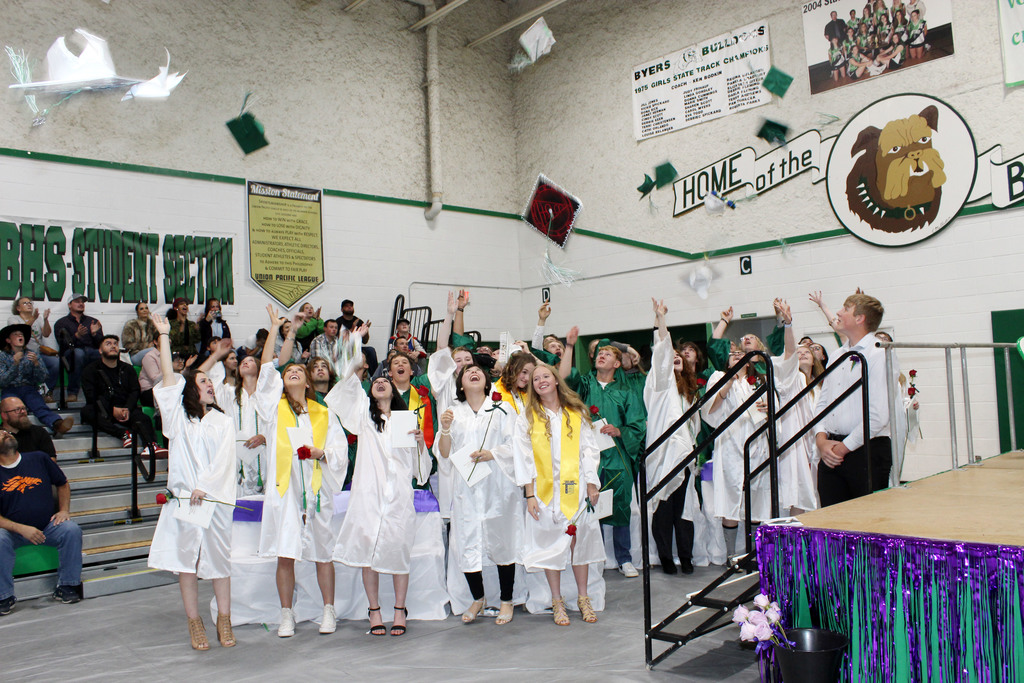 NHS Induction Ceremony 2022 Congratulations Inductees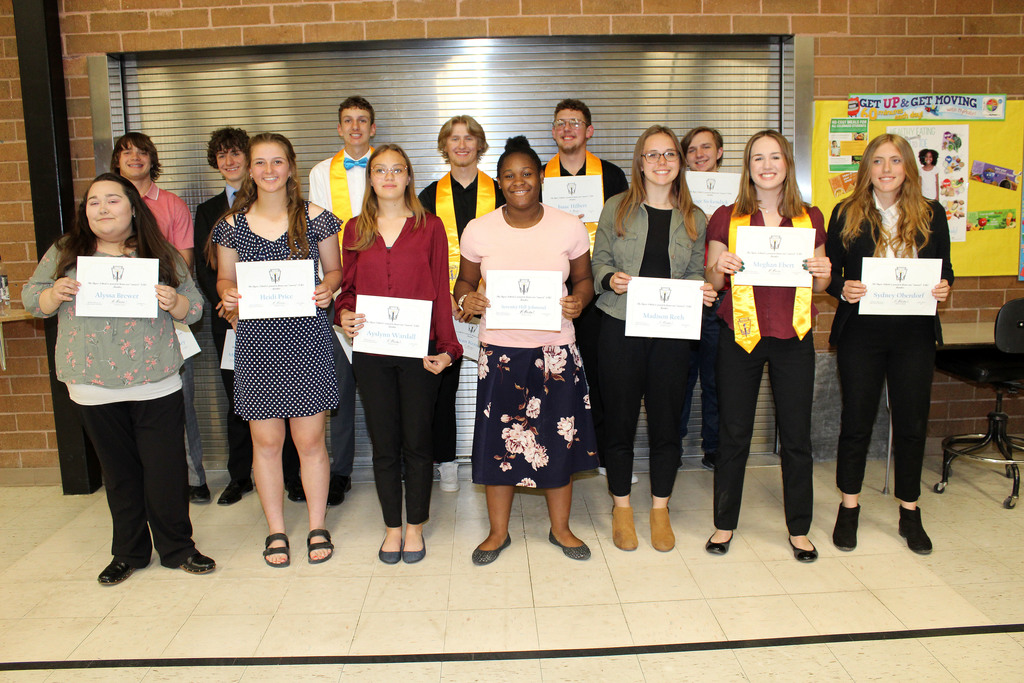 Byers Elementary Preschool Certificate & Celebration and Kindergarten Tea * Mr. Mosbarger's Preschool Certificate and Celebration Open House will by on Friday, May 20, 2022 @ 8:00 a.m. * On May 20th, the kindergarten classes will have their last day of school. Parents are invited to attend an end of kindergarten celebration at 1:30 p.m. in the elementary cafeteria on May 20, 2022. You will be able to take your child home with you following the celebration.

May 17th – May 23rd Finals Week Last chance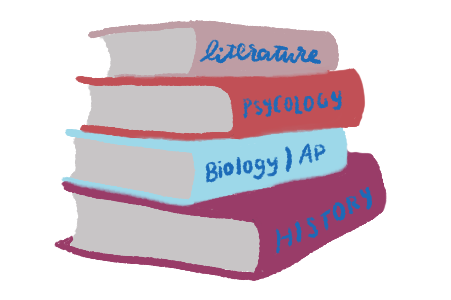 Last day for seniors will be May 20th. Seniors congratulations and good luck!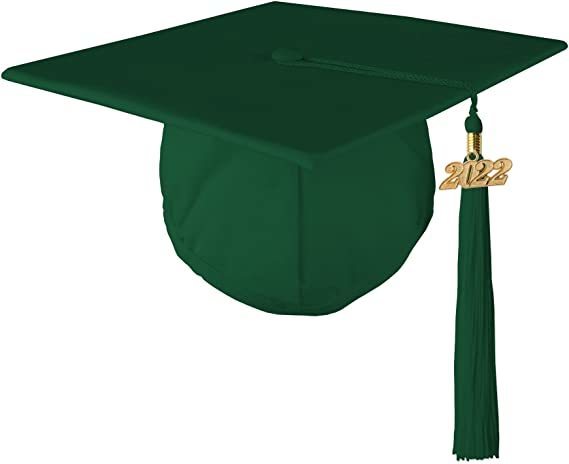 Join us at graduation on May 22, 2022 at 1:00 p.m.! Congrats to our seniors!