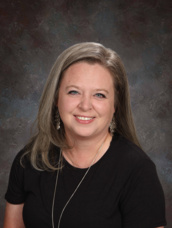 I have been teaching since 2006. I started out as a first-grade teacher and then moved to teaching kindergarten. When I found out that I had the opportunity to teach in Byers, I accepted a position teaching third-grade. I love teaching in a small town and that is what brought me back to Byers after teaching in town for a couple of years. The atmosphere and relationships in a small town just feel like home to me.
I graduated from the University of Northern Colorado with a Bachelor's Degree in Interdisciplinary Liberal Arts Studies. I then attended Grand Canyon University where I earned my Master's Degree in Reading Curriculum and Instruction.
My husband and I have three children (Regan, Dane, and Tevin) and they keep us quite busy! We can always be found cheering them on from the sidelines. We spend a lot of time on basketball courts and baseball fields. We love every minute of it!! Afterall, we are their biggest fans!
As a family, we have 1 bloodhound named Piper, a pet pig named Pig, and a miniature horse named Gemma. We love spending time with them and spoiling them just a tad.