Joan Swanson
Special Education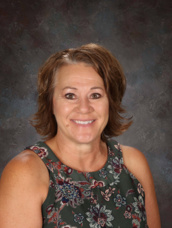 I am beyond thrilled to be teaching at Byers Elementary. The small town feel and values of Byers align with my own priorities and background, as I grew up in eastern Colorado. I am teaching special education in Grades K-6.
I started teaching in 1992 in Strasburg. I have experience teaching Kindergarten through Fifth grades in the regular education classrooms and in special education. I enjoy teaching children new ways of understanding math and love seeing children find success in reading and writing.
Outside of school I enjoy spending time with my husband and checking in with my two boys who are in college. I love to go on new adventures, do various crafts and garden.