Stacey Alonzi
Secondary Special Education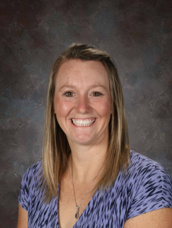 CONTACT INFORMATION:
Phone: 303-822-5292, ext. 1168
E-mail address: Alonzi.stacey@byers.k12.co.us
BIOGRAPHY
I have lived in Colorado since the age of 14; however, I chose to leave Colorado and attend school out of state at the University of Wyoming. While at Wyoming, I swam for their Division I Swim team my freshman and sophomore year. In Wyoming, I pursued Education and my love for history. I received my Bachelor in Secondary Education Social Studies and minored in Political Science in 2008.
After graduating college, I moved to the mountains of Steamboat Springs and took a job for the city as a summer camp director. That Fall, I took a job teaching Social Studies for Hayden Middle School right up the road from Steamboat Springs. This was the season I met my amazing husband on Match.com and we moved to the Denver metro area to try to start our lives together. We lived in a few different locations, Colorado Springs, Indian Hills, Lakewood before buying our first home in Arvada. During that time of approximately four years, I taught at Jefferson Hills Lakewood for two years in a residential treatment facility servicing students 5-21 as well as at Bear Creek K-8 in the SED (Serious Emotional Disability) Center Based Program for grades 4th-6th. A little after buying our first home, I took a job teaching online at Colorado Preparatory Academy. Prior to working at Byers, I have taught high school for Colorado Preparatory Academy for the last 8 years.
My husband and I decided we wanted more space for our family and we decided to buy our second home in Byers. I have lived in Byers for the last four years this September and I couldn't be happier about coming back to in person learning and servicing the community that I live.
This year I will be co-teaching with the middle school team in English and Math and servicing students through the special education department and spreading my love of learning to all students.
During my free time I enjoy being with my husband and our three boys Nathan, Caleb, and Jacob. We enjoy almost all outdoor activities specifically camping and boating. One of my favorite activities that always puts a smile on my face is slalom water skiing. Since living in Byers we also continue to work on our small family farm operation learning the ins and outs of raising livestock.
SCHEDULE
1st Hour: Math 8
2nd Hour: English 7/ Applied Skills
3rd Hour: Math 7
4th Hour: English 8
5th Hour: PLAN
6th Hour: JR Enrichment
7th Hour: PLAN
8th Hour: 10th Grade