Janell Amundson
Business/Computers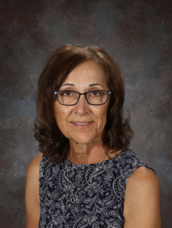 CONTACT INFORMATION:
Phone: 303-822-5292, ext. 1166
E-mail address: amundson.janell@byers.k12.co.us
Mrs. Amundson Fall Conferences
BIOGRAPHY
With 43 years of teaching experience at the junior high and high school levels, I received my BA from the University of Northern Colorado and my Masters at Colorado State University.
As the adviser for FBLA, Future Business Leaders of America, I encourage students to participate in activities that will enhance their secondary education through their exposure to the business field. This includes developing confidence in their business leadership, creating an interest and understanding of the American business enterprise, encouraging money management, promoting patriotism, and assisting with career options.
My husband, Terry Amundson, also teaches and coaches at Byers High School. We are proud to be longtime residents of Byers and that our 2 daughters completed their education at Byers. We have 5 grandchildren, 4 boys and 1 girl. My husband and I enjoy traveling.
In my spare time, I enjoy riding my warmblood horse,Klass Kardo, where I pursue jumping and cross country eventing. This is a life-long dream.
SCHEDULE
1st Hour: Principles of Finance
2nd Hour: Online Classes
3rd Hour: Project Management in Action
4th Hour: Ethical Leadership
5th Hour: PLAN
6th Hour: Elementary Computers
7th Hour: Personal Finance
7th Hour: Work-Based Learning