Carolyn Worrell
Family and Consumer Science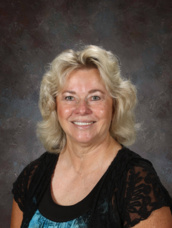 Email: worrell.carolyn@byers.k12.co.us
Phone: 303-822-5292 Ext. 1161
Mrs. Worrell's Fall Conference Link
Biography
I grew up on a dairy farm in Colorado and received my bachelor's degree in Family and Consumer Science from Colorado State University.
Classes I teach include Regional and International Cuisine, Health, Jr. High Home Economics, Textile Design, and Senior Seminar. I also sponsor Student Council which includes organizing Homecoming Week activities and the Secret Santa Shop.
In my free time I enjoy reading, traveling adventures, working in my garden, preparing foreign cuisine dishes, and creating textile projects. My husband Brian is the Industrial Arts teacher at DeerTrail. We have one granddaughter that we love spending time with; she keeps us busy with hiking, swimming, and excursions to the mountains.
Schedule
1st Hour - Plan
2nd Hour - Regional Foods/ International Cuisine
3d Hour Regional Foods/International Cuisine
4th Hour - Health
5th Hour - Jr. High Home Economics
6th Hour Textile Design
7th Hour Activities Coordinator